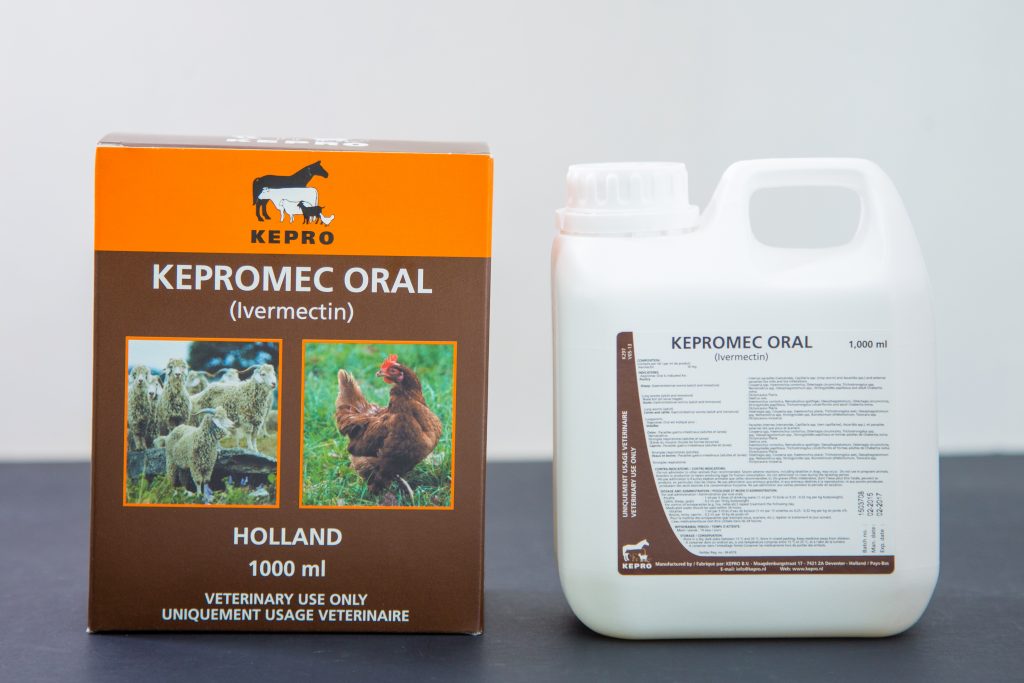 Description
For the treatment and control of gastrointestinal nematodes and lungworms in sheep, goats and cattle, as well as internal and external parasites in poultry.
Indication
Treatment of infections and infestations caused by the following internal and external parasites in poultry: nematodes, Capillaria spp. (crop worm), Ascaridia spp., mites and lice. Calves and Cattle: GI worms (adult and immature) Ostertagia spp., Cooperia spp., Haemonchus placei, Trichostrongylus axei, Oesophagostomum spp.
Presentation
1 L liquid solution in PE Pharma can
Dosage
Poultry: 1ml/5L of drinking water for 2 days
Calves and cattle: 0.2 ml / 10 kg BW for 2 days, for control of ecto parasites, repeat treatment the following day.
Contraindications
Severe adverse reactions includes fatalities in dogs may occur. Pregnancy and lactation, breeders in production or layer producing eggs for human consumption.
Withdrawal Period Meat :14 days before slaughter
Storage
Store in a dry, dark place between 15-25 ⁰C
Manufacturer
Kepro B.V