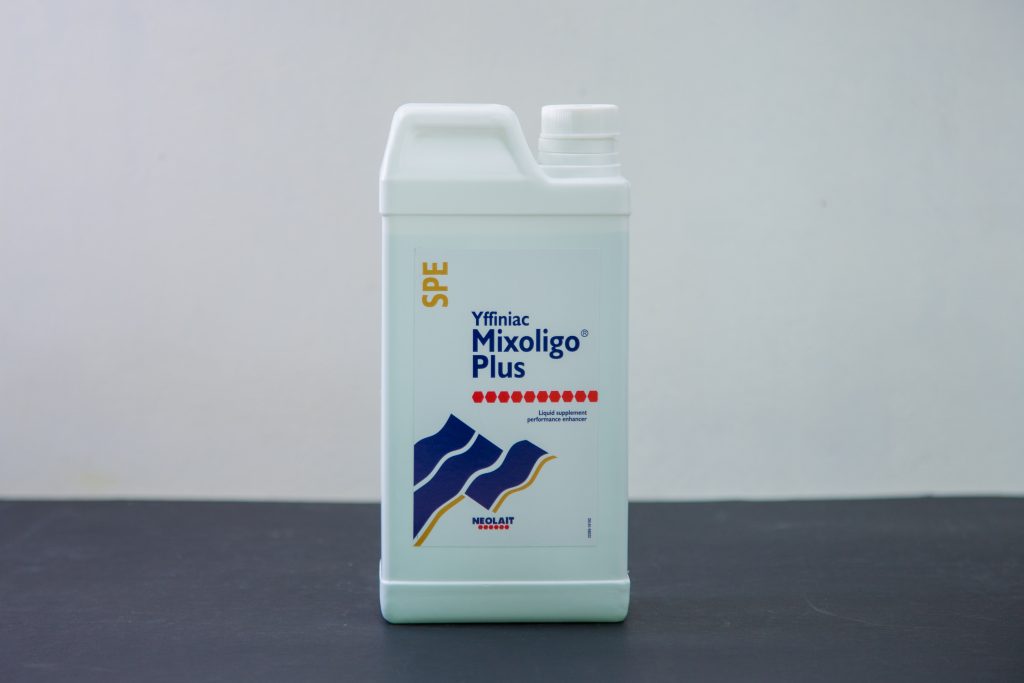 INDICATIONS
POULTRY: All Species (Layers, Broilers, Turkeys, Guinea Fowl, Ducks, Pigeons, Quails)
PRESENTATION
Light blue solution: 1L plastic drum; 20L plastic drum
INGREDIENTS
Mineral salts, trace elements, excipients, q.s. ad.
DIRECTIONS FOR USE
Mix with feed or drinking water during 1 to 3 days
Poultry: 1ml per 1L of water
TECHNICAL INTEREST
MIXOLIGO PLUS is recommended for all kinds of poultry with high production capacity and during specific periods of the production cycle: growth, laying period, after vaccination and antibiotic treatments, in case of brittle eggs, mineral and trace element deficiencies, problems of legs.
PRECAUTIONS
Never administer pure or resorting to force.
MANUFACTURED BY: Neolait (France)