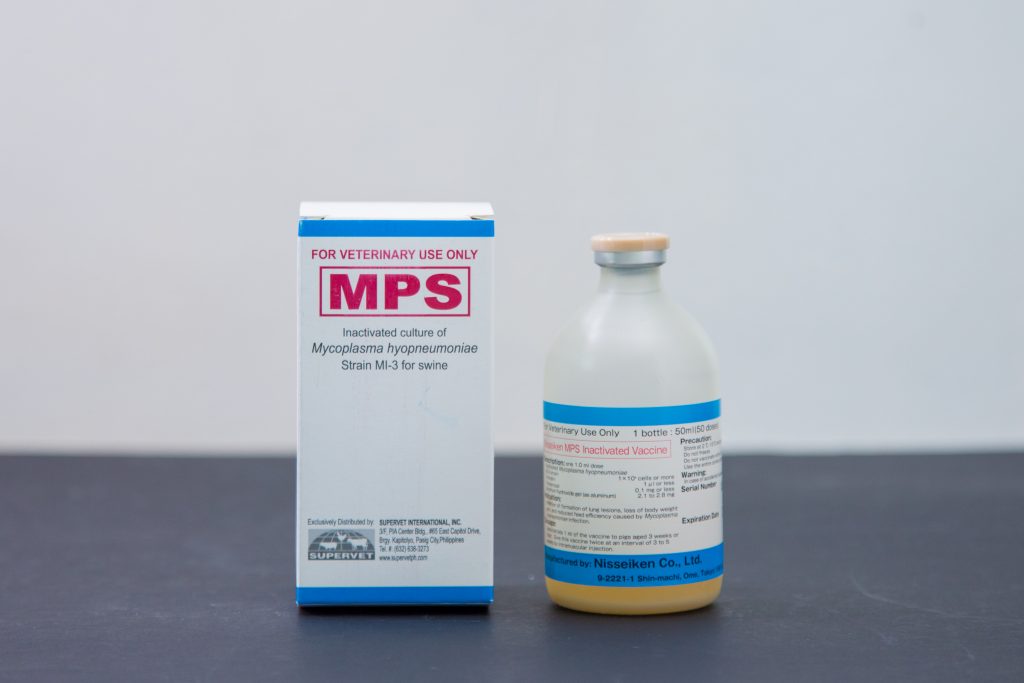 INDICATION FOR USE
MPS is indicated for the vaccination of healthy pigs 3 weeks or older as an aid for the prevention of the signs and inhibition of formation of lung lesions resulting from swine Mycoplasma.
DOSAGE AND ADMINISTRATION
Inject 1ml vaccine intramuscularly into swine (3 weeks old or over). Repeat vaccination after 3-5 weeks from initial vaccination.
SHELF LIFE
3 Years
MANUFACTURED BY: Nisseiken Co. Ltd (Japan)