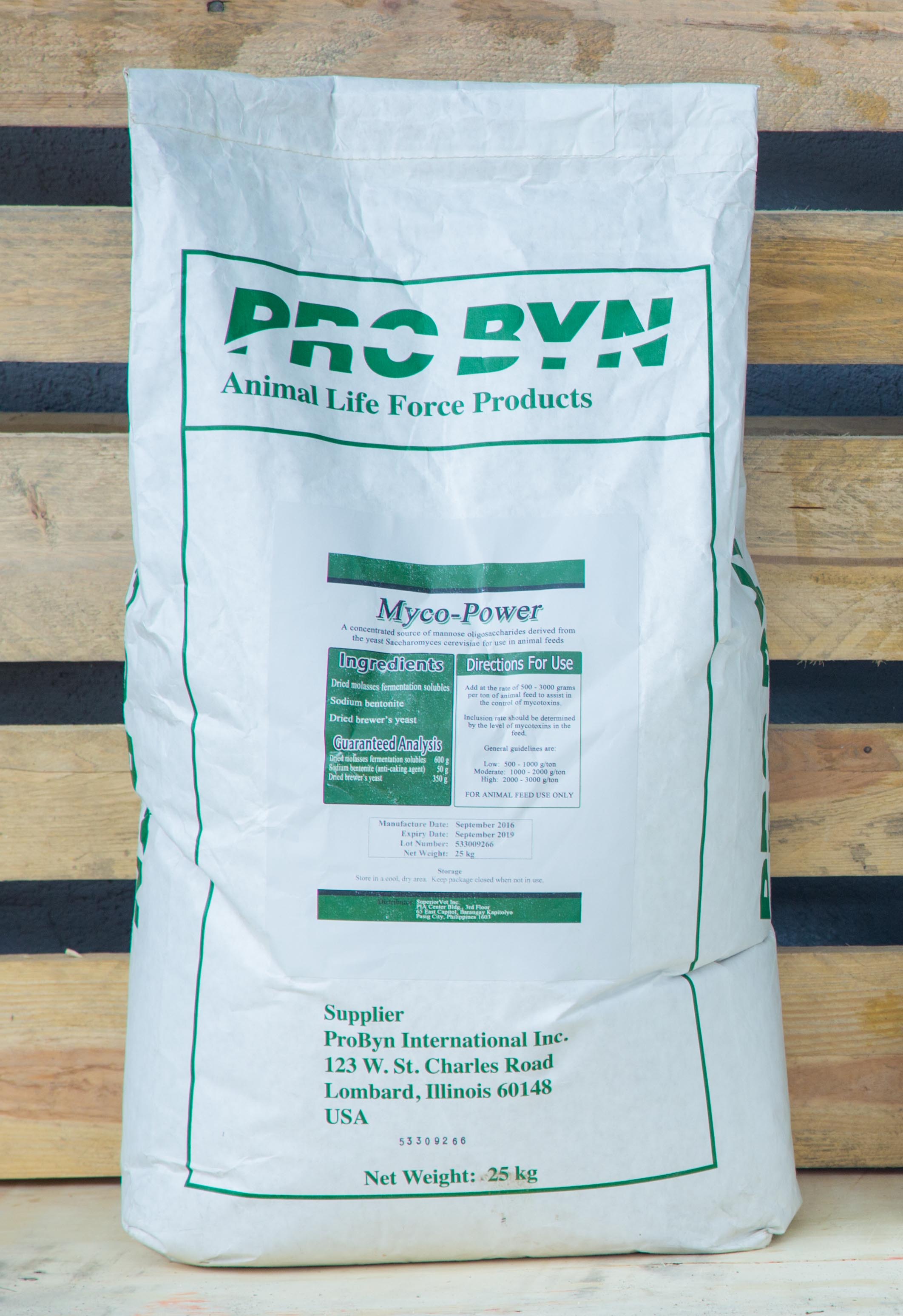 DESCRIPTION
Myco-Power is a concentrated source of esterified complex mannose oligosaccharide carbohydrates derived from the cell wall of the yeast Saccharomyces cerevisiae.
INDICATION
Aids in the control of mycotoxins in animal feeds.
APPEARANCE AND PRESENTATION
Light tan, free-flowing powder. Packed in 25 kg multi-layered kraft bag.
DOSAGE
Add at the rate of 0.5 kg to 3 kg per ton of complete feeds. Usage rate should be determined by the level of molds or mycotoxins present in the feeds. Low contamination: 500 g to 1Kg / Ton, Moderate : 1 – 2 kg/Ton, High: 2-3 Kg / Ton of feeds
STORAGE
Store at 25⁰C to 30⁰C.
SHELF LIFE
24 months.
MANUFACTURED BY: Probyn International, Inc. (Illinois, USA)