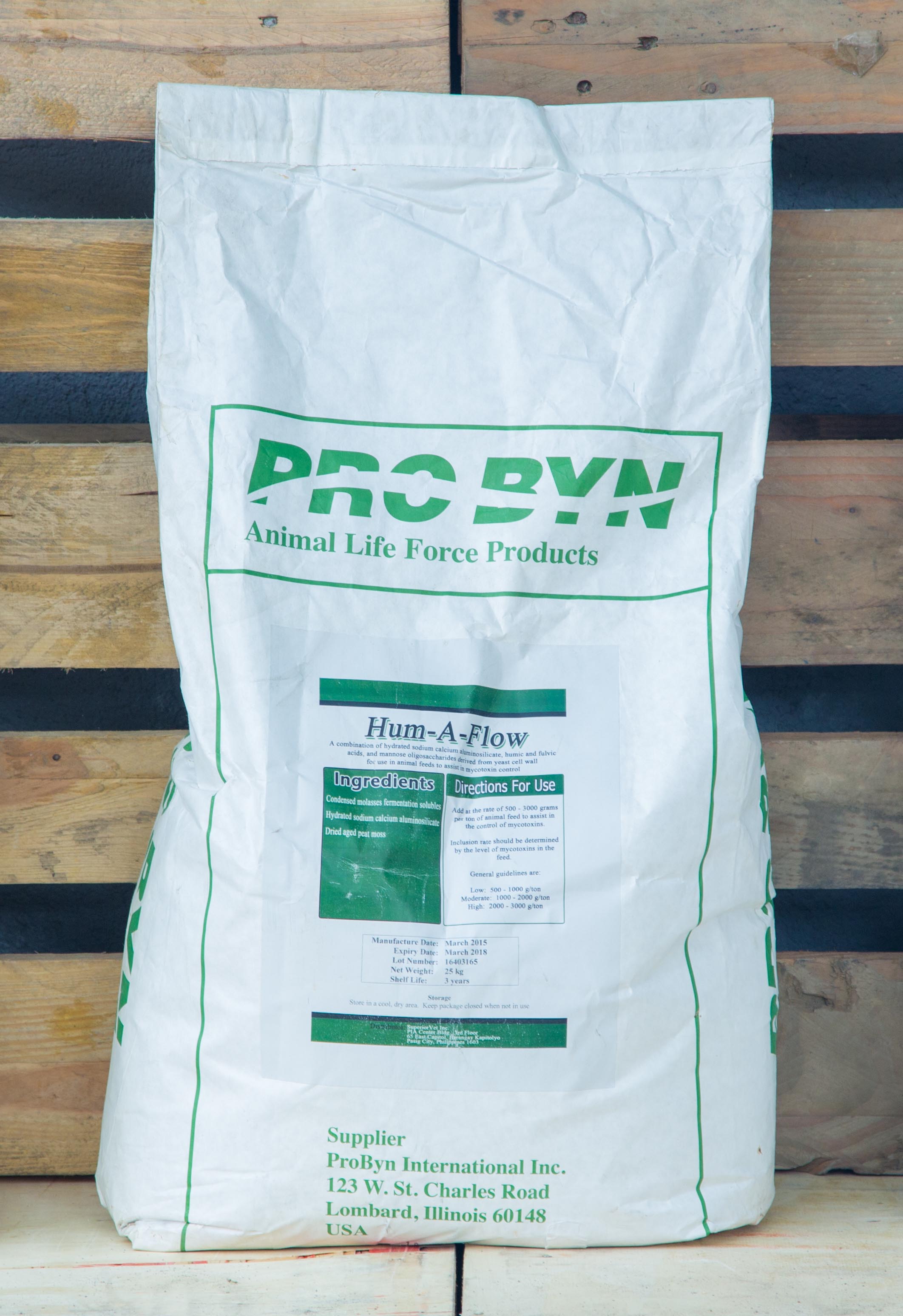 DESCRIPTION
A combination of Hydrated sodium calcium aluminosilicate, dried aged peat moss, condensed molasses fermentation solubles.
Indication
Aids in the control of mycotoxin contamination in animal feeds.
Appearance and presentation
Gray free flowing powder.
Dosage
Add at a rate determined by the level of mycotoxin present in the feeds. Low contamination: 500g-1 Kg / Ton, Moderate: 1-2 Kg / Ton, High Contamination: 2-3 Kg/ ton of feeds.
Storage
Store in cool dry area.
Shelf Life
24 months