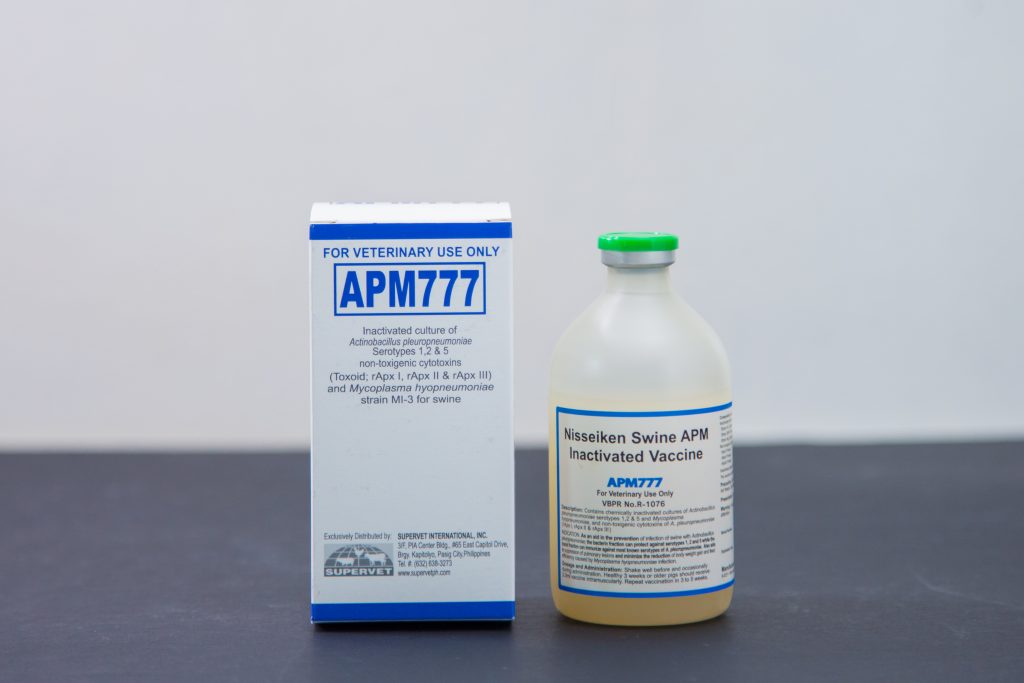 WORLD'S FIRST
First blend of APP+APX non toxigenic toxins + M.hyo bacterinSAVE TIME AND EFFORT WITH VACCINATION
Protection against APP and M.hyo with just two 2ml injections
SUPERIOR SAFETY
Uses our widely recognized aluminium hydroxide gel adjuvant
INDICATION FOR USE
APM777 is indicated for the vaccination of healthy pigs 3 weeks or older as an aid for the prevention of the signs and inhibition of formation of lung lesions associated with Actinobacillus pleuropneumoniae (serotypes 1,2,5) infection and lung lesions resulting from swine Mycoplasma.
DOSAGE AND ADMINISTRATION
Inject 2ml vaccine intramuscularly into swine (3 weeks old or over). Repeat vaccination after 3-5 weeks from initial vaccination.
SHELF LIFE
3 Years
MANUFACTURED BY: Nisseiken Co. Ltd (Japan)