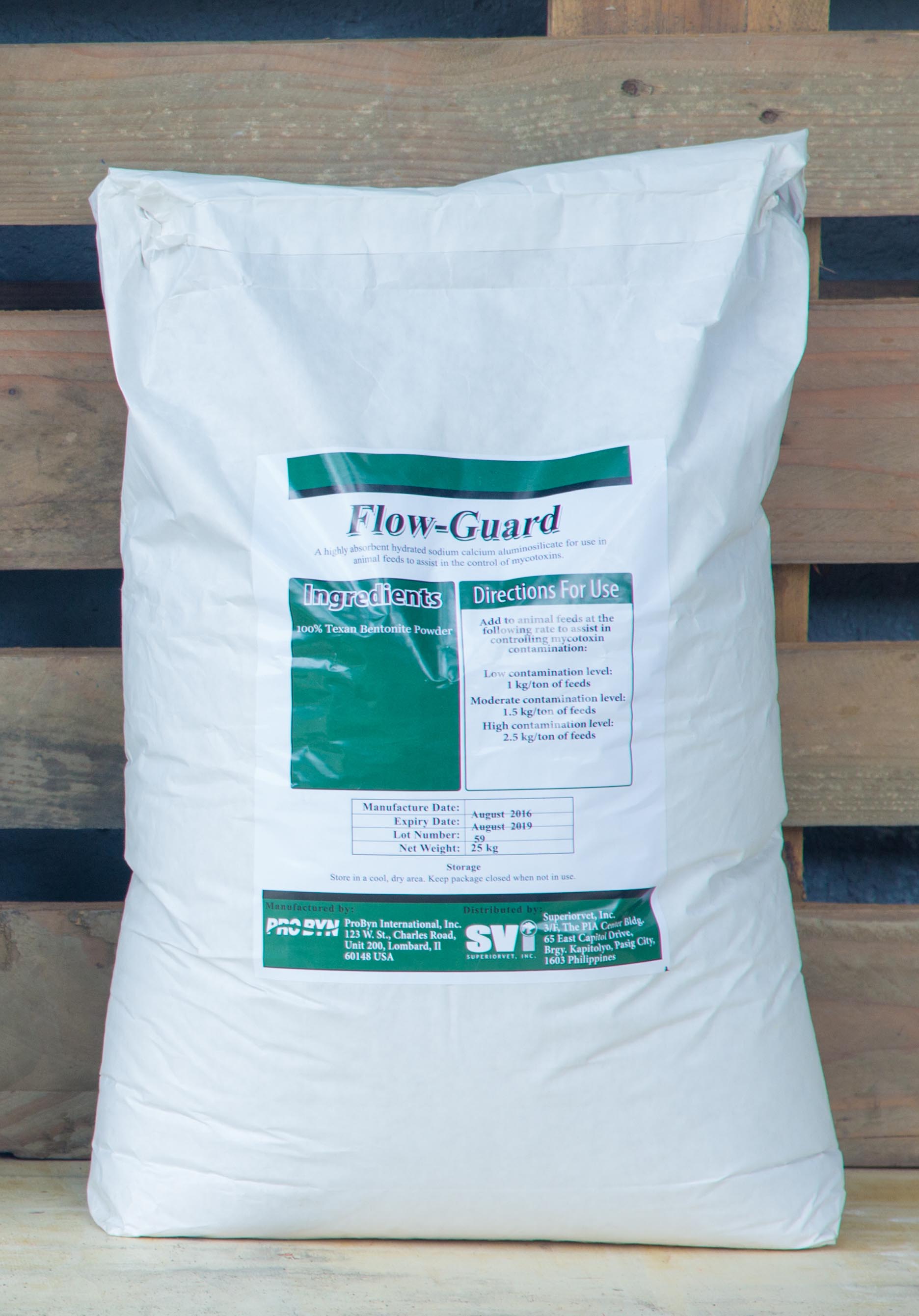 DESCRIPTION
A highly absorbent hydrated sodium calcium aluminosilicate clay for use in animal feeds to reduce caking and bridging resulting from mold growth and mycotoxin production.
FEATURES AND BENEFITS
Aids in preventing caking of feeds during storage which results from mold growth and mycotoxin formation
• Reduces the problem of feed "hanging up" in the feeding system which can result in elevated mold and mycotoxin levels
• Avoids the formation of hard feed "chunks" during storage that can have high mold levels that will contaminate clean feed in the system
• Binds excess moisture in the feed to prevent the build-up of moisture "pockets" that will result in increased mold growth and the potential for mycotoxin
ACTIVE INGREDIENTS
Hydrated Sodium Calcium Aluminosilicate (Texan Bentonite)
DIRECTIONS FOR USE
Add at a rate depending on level of mycotoxin contamination. Low level: of 1Kg / Ton, moderate: 1.5 Kg/Ton, High: 2.5 kg per ton of feed.
MANUFACTURED BY: Probyn International, Inc. (Illinois, USA)